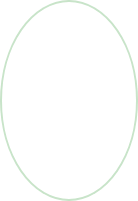 We are a third-party service provider that renders accounting and bookkeeping services to users. Moreover, we are not affiliated with any brand or company and don't assure a 100% guarantee for resolving the issues.
We have no connection with any company as we independently render support services for all accounting errors and issues. Apart from that, we provide top-notch solutions for all issues regarding QuickBooks as well.
Also, we are not linked with any third-party companies unless we specify some particular relationship. For gaining all the essential facts on permitted use and specific warranties linked with the software. In certain instances, you must connect with the third-party immediately.
Besides this, any content accessed or downloaded through the website should be at your own risk. We also provide you with the complete surety that the client's data remains safe with us and won't be misused. We always try to make you feel comfortable and confident while accessing our services.