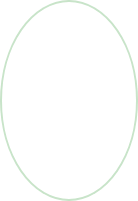 Introduction
Your privacy policy is very important to us, and we strive to ensure its maximum protection. Therefore, we set out the policies to collect and process your personal data (information that determines your identity or data that helps us identify you), whether obtained directly from you (e.g., via this website or other applications operated by us) or acquired indirectly from our customers to whom we provide services and with whom you may share a contractual relationship.
We collect and process your personal data with the utmost care, only for the purposes described in our Privacy Policy and only to the extent necessary, which is defined herein and within the scope of the applicable legal laws or regulations. We only store your personally identifiable information to the extent and for as long as it is needed for the performance of our services or as we are otherwise legally forced to do.
Your Privacy Policy When Using Our Website and Cookies
You can visit our website and gather information about us and our services without disclosing your personal data. We only collect personal data when you willingly disclose it by filling out an online form (on our Contact Us page) or by emailing us. When you submit your personal data (e.g., name, e-mail address, telephone number, postal address, etc.) in relation to a query about our business solutions or in relation to a transaction, we will only use those details to reach out to you.
When you visit our website, our system automatically records the technical information about the computer used to access it. The data collected may include information about the browser type and version used, the OS, the internet provider, the user's IP address, the date and time of access, the websites from which the user's system gets access to our website, and the websites accessed by the user's system through our website.
Our website doesn't use your browser cookies directly to keep an eye on user behavior. However, we use Google Analytics to collect, combine, and analyse data relating to the performance of our web pages. To carry out this, Google Analytics sets a small number of such cookies stored by your web browser. Google Analytics does not provide your personally identifiable information.
Using Google Analytics enables us to see, for instance, which website pages and web browsers are most popular, which devices and specifications are most popular, what time of the day is the busiest, and other information that depicts the performance of the website. This analysis helps us modify the website and write content that better aligns with the requirements of our visitors. You can learn more about Google Analytics cookies at the official Google Analytics Cookies page.
Collection and Use of Personal Data
In addition to the direct interactions that you have with us via our website or other electronic communication channels, we operate exclusively as a data processor for our customers (who are the controllers of the data). We act on their instructions as specified in the written contracts we have with them, whereby we provide specialised telematics-related services to the customers so that they can get our value-added services and solutions. The legal basis for collecting and processing personal data is thus to enable us to fulfil our contractual obligations to our clients, allowing them to fulfil their mandate to you.
Categories of Personal Data
The information we collect, process, and enrich from and about you is limited to those categories of data that are needed to enable us to offer the specific types of services and solutions we are contracted to provide to our customers. Not all categories of information apply to all the services that we offer. We do not process any special categories of personal data, as that term is defined in the General Data Protection Regulation.
Data Security
We protect your personally identifiable data by implementing appropriate technical and organizational security measures and storing it solely on our secured servers. Your personal data is secured against various threats, such as loss, destruction, and manipulation. Also, it is protected against access, modification, or distribution by unauthorized persons. To ensure your data security, industry-standard measures are taken in accordance with state of the art. Sensitive data is encrypted both while transferring over the Internet and at rest when it is stored in our system and databases.
Disclosure To Third Parties
To ensure the purposes described in our Privacy Policy, we may disclose personal data to other entities within our group of companies. Also, we may disclose it to subcontractors and service providers who assist us in connection with the ways we use personally identifiable information (for instance, providing support). We take the utmost care where possible only to work with subcontractors and service providers who we believe maintain an acceptable standard of data security compliance. We need and ensure all third parties agree to process this information based on our instructions and requirements consistent with this Privacy Policy and the GDPR.