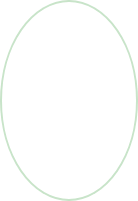 Small-scale Business Accounting Firm
BizBooksAdvice is an accounting firm that provides top-notch accounting and bookkeeping services to its users. Our professionals have years of knowledge and experience in this field, which provides multiple services to businesses for their growth. Moreover, we also keep you informed regarding bad debts, expenses, overheads, and profitability. Doing so will help reduce the task of manually managing the finances.
Apart from this, our accounting experts keep track of the transactions and analyse your data to know the exact status of your company. With the help of accounting data analysis, our professionals can better understand your company's wealth. However, making well-informed decisions will help you achieve your desired success and growth in your business.
Our team of talented accountants uses the collected data to make the best decisions related to spending and conversion. Also, they provide the users with services consisting of financial analysis. We look into the matter deeply and provide you with the best suggestions to make your accounting process smooth.