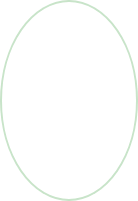 Terms & Conditions 
AGREEMENT: The agreement describes the terms and conditions for using the services listed on our website. The use of this website and the listed services we provide are subject to the following terms and conditions. This agreement will show the use of all the pages listed on this website (referring to it as "Website") and the services provided by this website ("Services").
1. DEFINITIONS
Parties mentioned in this agreement shall be defined as follows;
Company/ Us/ We: Words referred to as either "The Company," "We," "Us," or "Our" in the agreement directly refers to "BizBooksAdvice" and all of their employees and affiliates.
You/ User/ Client: Second-person pronouns such as You, Your, Yours, User, or Client will be referred to as the users of this website throughout this agreement.
Parties: Parties related to this agreement i.e. the Company and users, will be referred to as Parties.
2. ACCEPTANCE/ RECEIPT
By viewing our website, you agree that you have read this agreement and agree to accept it. If you don't agree to be bound by this agreement, then you are allowed to leave this website immediately. We only agree to provide the users of this website and services to you/ users if you accept this agreement.
3. LICENSE FOR USING THE WEBSITE
The company may provide us with some useful information by using our website/ services. These details may include but are not limited to documentation, data or information developed by the Company, and other activities which may assist you in using the website/ services (Company Materials). Subject to this agreement, the Company permits you a limited, non-transferable, and non-exclusive license to access the company materials on a solo basis.
Company materials may not be used for other purposes; failing to which can lead to the termination of your cessation to use of the website/ service.
4. USE OF THIS WEBSITE
By accepting the agreement, you agree to not use the website/ service for any unlawful purposes prohibited under this clause. You are giving your acceptance to not this website/ services in a way that can damage the company's website, services, or general business.
You will not make use of this website;
To harass, abuse, or threaten others
To publish or share any defamatory content
To create any unlawful use for gambling, sweepstakes, or pyramid scheme
5. INTELLECTUAL PROPERTY
By using this website, you are giving your acceptance that the website/ services are part of the Company's property, including all the trademarks, trade secrets, patents, copyrights, and other intellectual property (Company IP). You accept that the Company holds power/ ownership of all the rights, title, and interest in and add to the Company IP, and you are bounded to not use the Company IP for any unlawful purposes.
6. PRIVACY DETAILS
While using our website, we may ask to provide some certain information. By providing the asked details, you authorize the Company to make use of the information in (UNITED STATES) and or any other country where we may operate in the future.
Information that we may collect or receive from external applications or from you, while you are using our website is collected to deliver a high-user experience throughout our website. We also have the right to track certain passive information to enhance our marketing and analytics research.
You can also disallow us to access the passive information by selecting "Disable Cookies" on your web browser.
7. PAYMENT TERMS AND CONDITIONS
For our services, you can make payments via debit card, credit card, or a valid PayPal account.
There must be sufficient balance available in your account to make the payment transaction.
Payment can be made through different online payment modes, which we issue in writing.
If you have provided incorrect or incomplete information about the payment transaction, you are requested to bring the same to our notice. If you do so, your account may be suspended or terminated without further access to services.
Unless it is mentioned in our service agreement, we will not automatically renew your service bill.
8. ACCOUNTING & BOOKKEEPING SERVICES
At "BizBooksAdvice" we provide our clients with high-quality accounting, bookkeeping, payroll, and tax management services. We only charge for what we deliver, and payments for the same will be made only after the service is delivered completely. Payments are fully subject to the return and refund policy, as covered on our website.
9. INDEMNIFICATION
By using our services, you are giving your consent to defend and indemnify the Company and its affiliates and hold us harmless against any legal demands or claims, including reasonable attorney's fees, that may arise while you are misusing our website. You agree that we hold the rights and powers to select our own legal counsel, and we may participate in our own defense if we wish to do so.
10. AGREEMENT MODIFICATIONS
The Company is allowed to modify the agreement occasionally without giving you any prior notice. You are giving your acceptance that we hold the right to modify the agreement or revise the rules & regulations. You agree that all the modifications made in this agreement will be effective from posting on the website and that modifications will change the prior version.
If you fail to monitor the agreement modifications, such failure will be considered an affirmative waiver of your right to view the modified or updated agreement.
11. TERMS OF SUSPENSION
The company is fully granted permission to terminate this agreement without giving any reason or prior notice. If you violate any of the terms outlined in the agreement, we reserve the right to terminate the Agreement. If you have registered an account with us, you are also allowed to terminate the agreement at any time by contacting us and requesting the termination. With the effect of agreement termination, any provisions, that would be expected to survive termination by their nature will remain in full effect and force.
12. LIABILITY LIMITATION
We are not liable for any damages that may occur to you due to using our website/ services to the fullest extent permitted by law. The maximum liability of the Company arising in connection with this agreement is limited to the greater of one hundred US dollars ($100) or the amount you paid to the Company in the last six months.
13. GOVERNING LAW
Governing laws of the Country, excluding the conflicts of law rules, shall govern these terms and use of the service. Your use of the services is also subject to other local, state, national, or international laws and regulations.
14. WAIVER
Terms and conditions in a scenario, if we fail to enforce any provision for this agreement, then this shall constitute a waiver of any future enforcement for that provision or any other. Waiver of any part of this agreement will not be considered a waiver for any other part or sub-part.