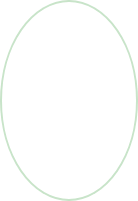 Accounting
Regardless of the industry you run your business into, maintaining your books and handling your accounting is an inevitable part of your business. Efficient management of accounting and bookkeeping plays a crucial role in the success of a business, be it a small business, MNC, or NGO. You need to hire a team of professionals to keep an eye on your cash flow, maintain books, and create financial reports.
However, outsourcing an accounting service will shift all these tasks to a virtual mode, and you can save time, effort, and money in handling these tasks. But, is outsourced accounting service all good with no flows? Well! We will discuss this in our post, which elaborates on the advantages and disadvantages of outsourcing accounting services. Let's find out!
What Is An Outsourced Accounting Service?
Before proceeding any further, let's understand what an outsourced accounting service is. Outsourcing an accountant means hiring an accounting company or an individual outside of your firm to manage various accounting and bookkeeping tasks. It does not require an in-house team or an individual from within the firm.
It can offer you a full accounting department experience without needing you to hire a team of bookkeepers to set up a physical infrastructure to get get your accounting managed. The list may include the management of your cash flow, payroll, taxation, bookkeeping, and several others. Outsourcing an accounting service can have its own benefits and limitations.
Pros of An Outsourced Accounting Service
Some of the main advantages of outsourced accounting services are explained in the below-given list:
1: Reduce Operational Cost
Maintaining an in-house accounting team can cost you more money as compared to an outsourced service. Besides, you will have to set up workstations and IT infrastructure and hire full-time employees. On the other hand, an outsourced service can save a bundle for you when getting these important tasks accomplished. Furthermore, you can avail of the services during the tax season and pay for the acquired service only.
2: Expert Accountants & Bookkeepers
Outsourced bookkeeping services enable you to get access to more experienced accountants and bookkeepers at comparatively lower rates. Their expertise can streamline the major competencies of your business accounting so that you can focus on the shortcomings of your business. Furthermore, they ensure the timely payments of bills and taxes and keep compliance issues at bay.
3: Easy Onboarding & Enhanced Quality
Building an in-house accounting team takes a lot of time. Additionally, it takes more time to train and improve the cohesiveness between the team and departments. On the other hand, hiring expert professionals not only save your time but also improves the quality of the operations. You can save yourself from the hassles of the hiring process and add expertise to your firm with the utmost ease.
4: Protection Against Frauds & Flaws
When there is only one person in charge of your business accounting, it makes the process vulnerable to fraud and errors, especially in the case of small businesses. It becomes easy to deliberately ignore the calculation errors or tempering with the books. Furthermore, made-up expenses can also go unnoticed.
On the other hand, outsourced accounting services offer various stages of transaction processing, and reports, thereby enhancing internal controls. A committed team of qualified professionals keeps an eye on your accounting processes and keeps them devoid of fraud and flaws.
5: Contractual Service
If it is your tax filing season, hiring professional accountants will get the task accomplished. If you don't need to get your business accounting handled anymore, simply end up with the outsourced service as per your requirements. However, you need to give prior information about the termination of the contract based on the pre-specified terms.
Cons of An Outsourced Accounting Services
Proceeding further with the comparison between the advantages and disadvantages of outsourcing accounting services, let's discuss the cons of outsourced accounting:
1: Hindered Communication
Despite the fact that your bookkeeper is offering you the best accounting/bookkeeping service, there is no way that they can be present physically in your office. In such a case, making the smallest changes will become a pain in the rear. Communicating the smallest changes will take additional time, especially when change needs to be implemented immediately.
2: Security Threats 
Hiring someone from outside of the firm and trusting them with your crucial financial information can be a bit of a problem. When outsourcing a service, you need to grant them access to your confidential financial information, showing full trust in them. It makes your business finances prone to multifaceted security threats.
3: Lesser Control
When everything is managed remotely to a virtual setup, you will not be able to walk to the hall and track the latest updates. You will not be able to instruct an accountant to accomplish a task on a priority basis. You can receive weekly or monthly reports as specified in the service contract. Giving up on control can sometimes feel uncomfortable. However, most things depend upon the relationship you have with your outsourced accounting firm.
Things To Keep In Mind Before Outsourcing An Accounting Service
Now that we have seen the advantages and disadvantages of outsourcing accounting services, it is clear that most things depend upon the firm and your relationship with it. If you want to make the most out of your outsourced bookkeeping service, considering the below-listed points will help:
Accounting is a very broad concept that involves multiple functions; therefore, you need to understand our requirements and put your priorities straight to the firm.
Be clear with your requirements and scope of the job, and also establish the goals you want to achieve by outsourcing an accounting service provider.
Be careful with your data security and when outsourcing a bookkeeping service, check the reviews and experiences of their prior or existing customers.
When getting your business accounting in a virtual setup, communication plays a key role. You need to make sure that the communication is intact. It depends on how you communicate and what terms you share with your outsourced accountant.
Final Words!
This post elaborates on the pros and cons of outsourcing accounting services. If you want to reap the benefits of an outsourced service, it is crucial to understand its limitations as well. Hope you find this piece of information useful. Stay tuned for more.