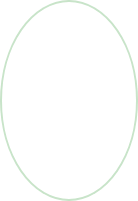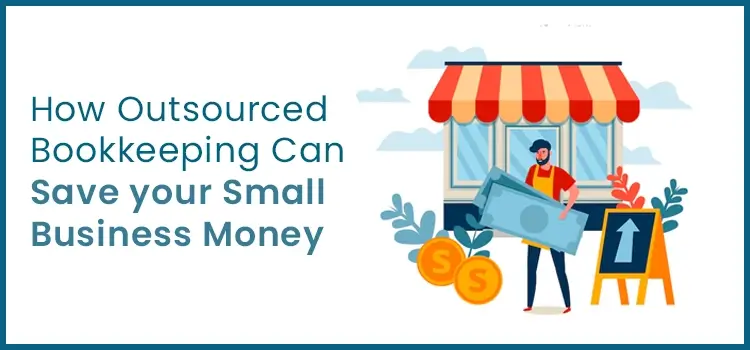 Business
Managing the finances and the accounting task is the most daunting task. Whether you have started your new business or are a growing entrepreneur, it always gives you stress and headaches. That's why most entrepreneurs or business owners outsource bookkeeping for small businesses. The idea of outsourcing small business bookkeeping seems to be intimidating at first sight; however, in the long run, it proves to be beneficial. However, the problem arises in picking the best-outsourced bookkeeping services, as you can not trust everyone, especially in terms of your business finances. So, if you too are eager to know more about outsourcing services, then read this blog till the end.
What Does Outsource Bookkeeping for Small Business Mean?
Let us start by understanding the concept of outsourcing bookkeeping. The term outsource bookkeeping for small business for accountants simply means assigning your daily financial recording task to a third person or a business processing organization. In simple terms, you pay a third person to take care of all your business financial tasks. As we already know, bookkeeping is the first stage of accounting and, thus, must be performed with accuracy. When you outsource your bookkeeping, it gives you much free time that you can utilize in the growth of your business. Outsourcing bookkeeping for small businesses makes your life much easier and more efficient.
The external bookkeeper will help your business in plenty of ways, including managing your receivables accounts, payable accounts, payroll, bank reconciliation, sales tax, and more. An outsourced bookkeeper will help you with the below-mentioned things:
Record your daily financial data
Monitor your business financial performance
Keep a record of your payments, purchases, and receipts
Calculating the accurate tax for your business
Organise and store data
Top Reasons for Outsourcing Accounting Services for Small Business
Outsourcing accounting services for small businesses is not only cost-effective, but it also reduces the chances of internal fraud and assures you high-quality work with higher accuracy. If you are not sure whether to outsource your financial work or not, then look at the below-mentioned reasons.
The top Reasons for outsourcing accounting services for small businesses are:
Free Your precious Time:
Managing your delegated financial work is a hectic task. It consumes a lot of your valuable time. By outsourcing your bookkeeping task, you can easily save your valuable time. You can reclaim this precious time for the growth of your business.
Get Managed By Professionals:
Accomplish your work with a team of highly professional experts from outside your work. They will handle your accounting work more accurately, so there is less chance of having errors. Moreover, they can complete your financial work in a shorter period of time.
Cost Saving:
Outsourcing the bookkeeping task is less expensive than having an internal accountant. When you outsource your financial work, you save the money that you spend on the training, salary, benefits, and equipment of an internal accountant. You only need to pay for the services you avail when you outsource your work.
Access to Top Resources:
For a small business company, budgeting plays an important role. Buying top-notch accounting software can be proven a costly affair for them, as they are extremely costly. So, you can outsource your work, as the external company has already purchased them. So, by paying a small fee to the external company, you can access the top resources easily.
Simplifies internal Procedure:
As you outsource your financial work, you simplify your internal financial procedure. The outsourcing process saves a lot of time and money. The outsourced company will take care of all your financial work from start to end and will inform the management as needed.
Data Security:
Keeping the financial data with security is a hectic task. You need the proper data security measures. However, when you outsource your financial data task, third-party business firms will take care of your precious data. They follow all the data security protocols and measures to safeguard your financial data.
Why I Need to Outsource Bookkeeping for Small Business Services for Accounting
There are certain instances when you should leave your DIY and hire a professional expert to manage your daily accounting tasks. Let us have a quick look at the different signs of outsourcing bookkeeping for small businesses.
Missing Tax Deductions
Lack of Time
Outdated Records
Less Knowledge of Bookkeeping
Unpredictable Cash Flow
High in-house accountant cost
Want to concentrate more on expanding your company
Doubt of having fraud
What are the Benefits of Outsourcing Small Business Bookkeeping?
Bookkeeping basics is a vital part of your business; however, employing them can be a difficult task. The bookkeepers help in accomplishing various tasks. Normally, it is believed that you must accomplish your financial tasks internally; however, finding a highly knowledgeable bookkeeper is highly costly and difficult. Outsourcing small business bookkeeping services increases the profitability of your business.
Let us have a look at the various benefits of outsourcing accounting services for small business.
Reduces Cost:
When you outsource small business accounting tasks, you save a lot of money. Hiring an internal accountant is a costly affair as it includes their salaries and other perks such as sick days leave, vacation, workstation, pension programs, and others. However, you can save all these costs by outsourcing the financial work. You will only be charged for the services you actually use.
Saves Time:
In business, time is money. However, for newbies, managing the business's financial tasks can be a daunting task. It takes a lot of time and money. However, you can simply save your precious time by assigning your work to an external person who is an expert in their work. You can utilize this time in the growth of your business.
High Improved Accuracy:
For the small business owners, managing the financial work is a difficult task. Also, there is a high chance of errors occurring. However, you can reduce the chances of errors by improving the accuracy. Though it can be a difficult task for the newbies, for the professional experts, it is an easy task. They are experts in handling financial data with much better accuracy.
Better Scalability:
With the growth of your business, the accounting software needs to be scaled. In the starting phase, handling business finances can be an easy task; however, with the growth of your business, the complexities grow. And, to handle these complexities, you need an expert. As finance firms already have experts in different niches, it becomes easy for them to handle your growing business complexities.
Professional Experts:
When you outsource your financial tasks to a reputed business service provider company, they will assign a highly professional expert to handle all your financial tasks. These experts have years of experience in handling financial activities. They respond in a much quicker time and maintain a high quality of work.
Proper Business Insights:
The professional person will give you the proper financial data about your company. They will provide you with a general picture of your business financial data, such as income statements, balance sheets, bank statements, and more. It helps the business owners to flourish their business.
Ease in Making Decision:
Better business insights help you in making better decisions. Outsourced bookkeeping gives you the proper business information with the proper facts and figures, which helps you make a wise decision. This ultimately helps in expanding your business.
Top Outsourced Accounting Service Features You Should Know.
Once you have decided to outsource your financial data, you need to look for a reliable and trustworthy outsource bookkeeping for small business. However, at present, bookkeeping outsourcing companies are growing like a mushroom in the jungle, and it becomes very much difficult to pick the right service for you. There are certain top outsourced accounting service features that a good company must possess.
Years of Experience:
Managing the funds is a difficult task. Though bookkeeping services do not need highly experienced professionals, handling other tasks, such as cash flow, needs a properly experienced person. Thus, before picking an outsource bookkeeping services company, always look for the number of years they are having in handling the finances.
Professional Staff:
Before finalizing the finance outsourcing company, have a quick look at their professional staff. No doubt, outsourcing financial services globally can prove beneficial to business owners. However, you must also consider the language barrier. Moreover, do not forget to look at the certificates of experts.
Smart Technology:
Whenever you are choosing a financial firm, do not forget to look at the progressive technology they are having. For a better experience and efficiency, the financial firm must use the latest smart technology.
Spectrum of Services:
Do not forget to look at the wide spectrum of services that the financial firm offers. Keep your requirements in mind and select the best Virtual & Outsourced Accounting Services company. If you are fascinated with the bookkeeping service provider only, then think about the scenario when your business expands and you need more services. Hence, it is advisable to choose a firm that offers a wide range of services.
Business Support:
Support plays an important role when selecting the service provider company. Hence, check out the support medium that the financial firms provide. A broader support spectrum will be better.
Specialized Focus:
The proverb jack of all traits, but master of none fits here. The business owners must think and look for the specialized services that the company offers. It is best to pick the service provider who is the master of their field.
Competitive Pricing:
Last but not least, do look for the pricing. Every company has their own budgeting. It is good to spend a little more time researching and picking the best services that fit into your range.
Why Choose Us for Outsource Bookkeeping Services
As stated earlier, there is a plethora of bookkeeping services in the market. Picking up the right service partner is a difficult task. If you are having a dilemma, then look at the below-mentioned points. These points set us apart from the rest of outsource bookkeeping for small business.
We have a dedicated team of highly professional experts who are masters of their field. No matter how simple or complex your business needs are, our experts are well-trained in handling all.
We understand how important bookkeeping and accounting are for your businesses. We are available for you 24/7 so that you can have complete control of your finances.
Our highly skilled experts offer customized, tailored services for your business needs. From online services to taxation and from accounting to financial reporting, we offer tailor-made services for you.
End Notes
There are a lot of things that small businesses or entrepreneurs handle to keep going and profitable. However, handling so many things at a time creates chaos. On top of that, managing the finances on their own adds icing on the cake. The best is to outsource bookkeeping and accounting tasks to the best virtual & outsource bookkeeping for small business. The highly experienced experts help you in increasing your business productivity and profitability. In a nutshell, it is worth outsourcing bookkeeping for small businesses. If you have any queries, do not hesitate to call our experts anytime or email your problem at [email protected].
Frequently Asked Questions
Q. 1 – Is it cheaper to outsource bookkeeping for small businesses?
A – Yes, outsource bookkeeping for small business is much cheaper in comparison to hiring a full-time expert. Suppose you accomplish your financial task by yourself; even then, it is worth it to outsource your financial work. You pay a third person to accomplish your task to free your valuable time.
Q. 2 – How do I outsource my bookkeeping?
A – To outsource your bookkeeping, all you need is to find a reliable and trustworthy bookkeeping firm. Avail their services as per your requirements. The best part of outsourcing bookkeeping tasks is you only pay for the services that you avail. Or, you can dial the above-mentioned phone number to reach the trustworthy bookkeeping service.
Q. 3 – What are the tasks of the bookkeepers?
A – Usually, the bookkeeper helps you accomplish the below-mentioned tasks.
Online Data entry
Managing accounts payable and accounts receivable
Bank Accounts Reconciliation Software
Create monthly finance reports and statements
Q. 4 – Does outsourcing bookkeeping comprise any risk?
A – Yes, there are certain risks when you pick the wrong bookkeeping outsourcing company. While picking the outsource company, keep in mind the data security proper communication. Also, do check whether the company follows the proper laws and regulations.
Q. 5 – Why do most of the companies outsource their financial work?
A – There are multiple reasons to outsource their financial work. Mostly, it is related to the overall growth and increase in the revenue of the company. The main idea to outsource the financial work is:
• Save time and money
• Access global talent