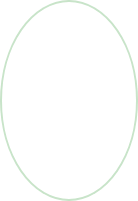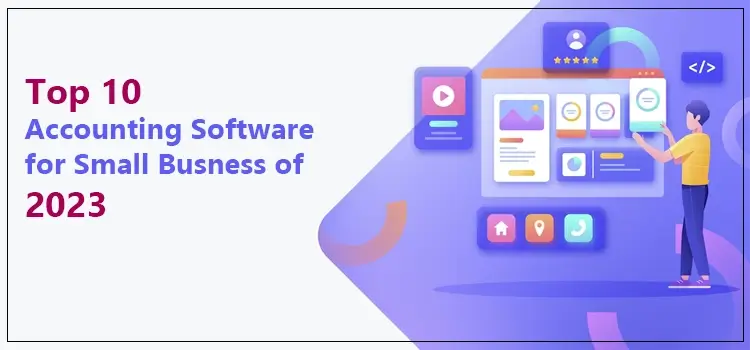 Accounting
Accounting software is crucial as it helps small businesses handle their finances and account-related tasks. Also, it streamlines the daily accounting tasks so that you can focus on the other important section of the business. Out of many accounting software available, it becomes difficult to pick the best one that fits your requirement. Considering this, we have generated this post in which we have discussed the top 10 accounting software for small business of 2023.
Want to gather more information regarding top 10 accounting software for small businesses or Online Accounting Software? If that's so you can have a one-to-one consultation with our experts through live chat and get an immediate response. 
Learn More Details About Top 10 Accounting Software For Small Business-
If you cannot choose accounting software, you must use it for your business. Don't panic!! Here, we have provided you with a list of the top 10 accounting software for small business of 2023 or Accounting & Bookkeeping Software Tools. This will help you make the best decision that suits your needs.
1. Intuit QuickBooks :- 
QuickBooks Intuit is the widely-used software that small and medium-sized businesses use to do their accounting tasks easily. Also, it provides various features consisting of mileage tracking, sales tax calculation, and bank reconciliation.
Moreover, it also provides its users with a payroll feature to pay the employees on time. It is the best software that not only handles your accounting tasks but also helps in managing the bookkeeping also. Apart from this, it also allows you to schedule payments to save precious time and update customers on billing progress.
2. Xero :-
It is another accounting software designed for small businesses, accountants, and bookkeepers. Moreover, it provides its users with advanced features to handle their accounting tasks smoothly. Apart from this, it also helps in reducing manual tasks by automatically replicating billing details. Other features of accessing this application are:
You will get real-time tracking of your expenses with this accounting software.
It helps access and monitor the mileage from anywhere and at any time using the mobile application.
Allows the users to generate easy but informative reports for monitoring the growth of the business.
3. FreshBooks :-
FreshBooks allows small businesses to customize the charts of accounts to get a clear vision of the company's growth. Also, it assures that the users are paid on time via bank integrations and online payments. Moreover, it also provides you with a feature using which you can set up reminders using customizable settings.
Using FreshBooks, you can simply establish different reports that will help the business owners to make the strategy for next time. You can respond promptly to your clients using the mobile application without any further delays.
4. NetSuite :-
The cloud-accounting software automatically consolidates general ledgers and inserts all the data to customize the reports. Using this software you can easily record close cycles via systematized closed checklists. Also, it helps streamline payments by connecting Suite Payments to banks or accounts. Apart from this, it also provides built-in solutions that integrate with the accounting software so that the clients can easily do everything in one place.
5. Sage50 Cloud Accounting :-
Sage 50 Cloud Accounting is the one-stop solution for small and medium-sized businesses to manage finances. It allows users to link their bank accounts to the accounting software so that they can easily do online banking. Doing so will help you download the latest bank transactions, and also, it will help you in keeping track of the business processes.
Moreover, it also allows its users to pay their vendors electronically or by printing checks. Using this software, you can also reconcile the bank statements to get a proper view of the accounting.
6. Zoho Books :-
Zoho Books is another topmost accounting software that automates workflows and helps track expenses. Also, it provides an inventory management feature to keep track of the goods stocked, and you can also evaluate the number of goods that must be restocked. Moreover, it consists of other features, including: automated workflows, recurring transactions, and project management.
It also provides an interactive trial version so potential users can easily access the interface. You can now prepare the invoices within no time, and there's no need to verify the details. You can also handle your tasks and receive live updates anytime on your device.
7. Wave :-
It is an outstanding software that helps small businesses with top-notch accounting features and functions. Moreover, it allows users to send invoices just with one single click. The best thing is that the invoices and payments get automatically recorded and synced using this accounting software. Thus, this ensures easier and error-free bookkeeping.
Wave software helps prepare the instantly monthly and yearly reports on the mobile application. Also, it allows the users to monitor customer communications via its informative history records.
8. AccountEdge Pro :-
It is the top-rated accounting application that helps businesses manage their accounts. Using the AccountEdge Pro accounting software, you can manage your banking, credit card, and expense account easily. Also, it helps the users in tracking their expenses. Moreover, it helps in tracking the business overview simply yet informally.
9. AccountingSuite :-
AccountingSuite software enables small businesses to create invoices, pay bills and manage accounts. Bank connectivity is also an advanced feature that allows you to connect your bank account. Thus, it helps in managing your bank-related tasks easily and conveniently. Moreover, it includes robust security and upgraded features that enhance your accounting experience.
10. FreeAgent :-
FreeAgent is amongst one the top 10 accounting software for small businesses that reduces the efforts of manually maintaining the accounts. Also, it provides you with instant profit snapshots without preparing the report and looking at how well the business is running. Moreover, it reduces the time by establishing one invoice from various estimates.
Related Page: Accounting Services For Small Business
Wrapping It Up!!
We hope now you can easily choose the best software among the top 10 accounting software for small business of 2023 or Best ERP For Small Business. However, if you require any additional help while choosing the best software as per your needs, consult our professionals through live chat.