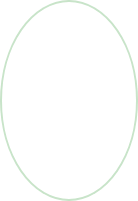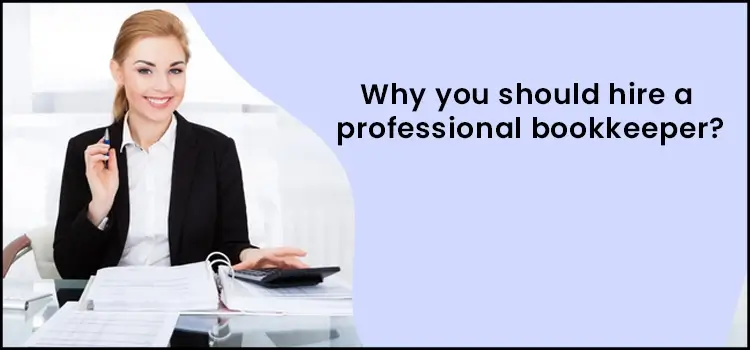 Bookkeeping
Recording and handling the company's day-to-day financial activities is major in every successful business. Isn't it difficult to handle all the business accounting tasks alone as a business owner? This is because managing all the accounting tasks on your own requires effort and dedication. So, to reduce all such stress from your shoulders, hiring a professional bookkeeper that fits best for your business is a must.
This comprehensive guide covers everything you must know to get the best bookkeeper to help the company's growth. Thus, it would help you get a better vision regarding improving the business.
Are you facing difficulty while choosing a professional bookkeeper for your company? Contact us anytime anywhere via call and live chat, and our experts will guide you with the proper tips to get the right one as per your requirement. 
What are the Job Responsibilities of a Professional Bookkeeper?
A bookkeeper is a person in the company responsible for handling financial tasks such as preparing accounts. Moreover, they also help businesses consolidate the accounts books, bill reminders, process payments for suppliers, and manage payroll. However, to learn more about the job responsibilities of a bookkeeper, you must go through the pointers below.
The bookkeeper helps in maintaining the general ledger by shifting subsidiary account summaries.
Moreover, it also helps generate financial reports by collecting, analyzing, and summarizing account details and trends.
Also, it prepares the system to account for all the accounting transactions by constructing the charts of accounts and explaining the bookkeeping policies.
The best thing is that the bookkeeper works according to the rules and regulations of legal, federal, state, and local laws.
They also help the companies handle subsidiary accounts by verifying, allocating, and posting the transactions.
Additionally, the bookkeepers also keep the proper track record of the historical records by filling the documents.
Another major role of the bookkeepers is to contribute to the team effort so that they can focus on achieving the results required.
Know About the Reasons Why You Need to Hire a Bookkeeper?
1. Help you in Saving Your Precious Time:-
Usually, business owners have to spend several hours handling bookkeeping and other accounting tasks alone. Since it occupies a lot of time and is complicated, you need to leave it at the bottom of the list. However, when the deadline for filing the tax returns, you have to spend all your valuable time to pay tax on time.
Outsourcing a highly skilled bookkeeper can make time in several other crucial business segments. Even though you are busy performing other business tasks, the bookkeeper will handle all the financial tasks and help improve the workflow.
2. You can Focus on the Growth of Your Business:-
Once you get a clear insight into the income and expenses of your company, it becomes much more convenient to handle the financial situation. Moreover, it also gets easier to determine spending patterns and sales trends.
A well-trained and dedicated bookkeeper will help you make a better decision regarding the day-to-day business activities. Moreover, they can help you predict seasonal ups and downs. Thus, they will ensure that you properly decide to spend money in case of a cash shortage or surplus.
3. Gives You a New View Point About Your Business:-
For instance, if you are running a startup and are in the development phase, the bookkeeper will help you by giving you a new viewpoint of your business. They will put all the accounts in the books of accounts and run reports on how much the company is earning monthly or yearly.
Afterwards, the bookkeeper will give you a clear picture of the numbers and help you decide accordingly. Moreover, they will give the outside point of view and tell you how to run the business efficiently so that you can earn more profits.
4. Ensure the Smooth and Error-Free Tax Filings:-
Every year, when the tax season arrives, it becomes a hustle for all the company owners to file their taxes on time to avoid late tax penalties. So, to avoid such hustle, organizations need to hire a well-trained bookkeeper. They will offer you the interim or yearly financial statement, defining the exact financial status of your company.
As a result, it would help businesses to make better decisions in advance, which would help them reduce their tax bill. Above all, having all the documents in one place will make generating accurate and complete tax returns more convenient.
5. Helps you in Saving Money:-
Sometimes, business owners must pay a huge amount for late tax filing or filing it inappropriately. So, hiring a bookkeeper who can help you save money by filing taxes timely without any errors is mandatory. Also, the bookkeepers will record the financial statements properly, spot duplicate entries, and point out when you are spending more than you are earning.
6. Assist you in Handling Cash Flow Smoothly:-
Being a business owner, getting occupied with other financial tasks in the company is very common. But, sometimes, the business owners need to realize that there are some pending payments from the client end. As a result, the delay in the payments might cause a severe impact on the cash flow, as you need to keep it updated.
Having a bookkeeper for your company will keep you updated by sending reminders to your clients regarding the late payment. As a result, this will help businesses track the cash flow statement properly. Thus, it would give you a clear picture of your company's financial health.
7. Eliminates the Cost Spend on Financial Obligations:-
Many small businesses think handling all the business financial tasks alone will help save their money. But, the reality is that hiring a professional bookkeeper will help you save money and tell you where to invest to get more profits. With the help of a bookkeeper, you can reduce the human error risk, missed payments, late tax filing, and delayed accounts receivable.
As it is said, time is money, so spending time on the growth and expansion of your business will take it to another level. Hurry up before hiring a bookkeeper who fits your business is too late.
Related Page: Cash Flow Projection
Wrapping It Up!!
We hope this post teaches you why hiring a Professional Bookkeeper for your business is beneficial. Picking the right one from your company will help you make better financial decisions, which would benefit the organization's growth. However, if you still want to get any additional information, feel free to talk with our experts via live chat or email support facility.