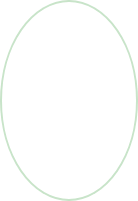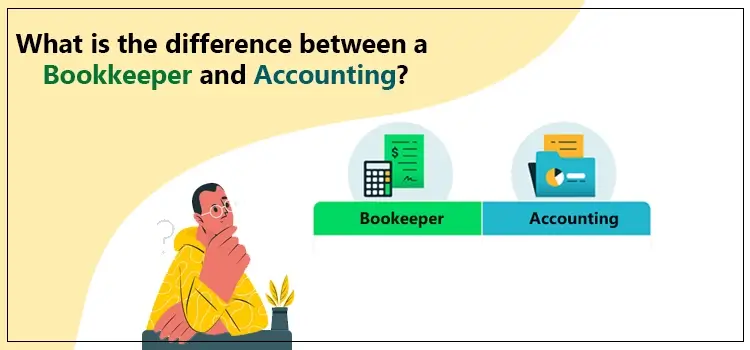 Accounting
There's a common query about what's the difference between Bookkeeping and Accounting. Are you confused between the two as well? If yes, continue reading this insightful and informative blog to understand the two different terms in detail.
Need professional assistance to understand the QuickBooks mechanism for Bookkeeping and accounting? If yes, connect with us anytime anywhere and reach out to our QuickBooks team.
The thin line between accounting and Bookkeeping is slowly declining. Agree? With the advent of accounting and bookkeeping application programs, like QuickBooks, some accounting elements are being slowly immersed into the bookkeeping process. Simultaneously, the bookkeeping application can now induce financial statements, which were earlier part of the accounting process. However, there are still many differences between the two processes. So, let's continue learning the two specifically.
QuickBooks Bookkeeping: A Quick Introduction
Basically, Bookkeeping can be defined as a series of daily operations of your business, including business financial tracking, recording, organizing, etc. A well-maintained bookkeeping practice helps business managers record their business financial data based on the date, figure, and business category. Eventually, they can easily track each and every purchase of their inventory along with accurate sales, payments, and receipts.
To understand Bookkeeping better, you need to pay attention to the following points:
Whatever data has been provided by your business bookkeeping, management can't make decisions based on that data.
The process of Bookkeeping helps business managers keep all their financial transaction records symmetrically and properly.
An accountant generally oversees the workflow and management of bookkeepers. Also, bookkeepers must be accurate in their financial records.
Bookkeeping doesn't allow the preparation of financial statements. However, Bookkeeping also doesn't require any skill sets.
Bookkeeping managers don't need to do any deep analysis for operating their business financial operations.
You can find two sorts of business bookkeeping: single-entry and double-entry.
QuickBooks Accounting: A Brief Description!
Business managers record, classify, analyze, and present their company's financial transactions, and this process is called Accounting. This accounting process basically converts a business's regular financial information into a managed database that helps accounting managers understand their company's incoming and outgoing cash flow.
If your business is running with a well-managed and proper accounting, you can easily track your company's financial health based on the outputs of your investors, regulatory authorities, and creditors. These outputs are reported periodically, including your balance sheet, cash flow statement, tax reports, and profit and loss statements. The major role of certified accountants is to manage more complex financial operations.
Take a look at the following points to learn accounting with greater insights:
Accountants provide financial data, which is important to make decisions by your company's management.
Accountants estimate the company's financial situation and later communicate the financial information to the relevant authorities.
Since accounting is an analytical and complex process, it requires a special set of skills in the particular accountants handling your business.
The accountants use the information gathered by the bookkeepers to analyze and translate that financial information into data and then convert it into reports.
During the accounting process, all your business's financial reports are prepared.
Whatever loan proposals you want to make or prepare your company's budget, the accounting process helps managers to do so.
If accountants wish to be entitled to Certified Public Accountants, they must have enough experience and the required education for the same.
Understanding the Concepts on the Difference Between a Bookkeeping And Accounting
| | |
| --- | --- |
| Bookkeeping | Accounting |
| Bookkeeping is the process that is used to record and categorize the daily payments as well as expenses. |  Accounting is the process that uses the information collected by the bookkeeper and uses it for preparing the adjusting entries. |
| Moreover, using this accounting practice you can easily send customer invoices and record payments received. |  It is the practice that is initiated to analyze the actual costs of the operations. |
| The bookkeeper prepares the monthly financial statements to know the actual financial status. | The accountants examine and analyze financial statements for better performance. |
| The main focus of this practice is to provide you with the year-end financial statements and tax documents to the accountants. | The main focus of the accounting is to file the tax returns, conduct task planning and provide tax advisory. |
| It helps in processing the payroll so that you can handle the payroll-related tasks easily. | It helps in assessing the financial status of your company and helps in preparing the financial forecasts. |
| Additionally, it helps the users to conduct the bank reconciliation every month. Hence, it helps you in detecting any discrepancies between the accounts so that you can maintain the accounts properly. | The accounting provides its users with the essential information to the business owners that helps them in financial decision making. |
| You can also prepare the books for the accountants so that they can easily maintain the cash flow. | The accounting helps the users to perform the audit. Doing so will help the accountants in finding the discrepancies between the financial statements to improve the financial status. |
Related Page:  Outsource Bookkeeping for Small Business
Particular Functions of Accounting & Bookkeeping
So, we hope you have understood the basic concepts of both accounting and Bookkeeping and the difference between the two. In this section, we will discuss the major roles and functions of both processes for better learning. Continue reading!
Notable Functions of Accounting
The accounting process is mainly and broadly transactional, and that's why it is considered a subjective process. The following are the principal roles of accounting:
Review your business's financial statements.
Analyze and accomplish your company's income tax-related operations.
Accounting plays a prominent role in analyzing your business's cost of operations.
Help business owners understand their financial operations and make decisions.
Run and customize financial reports as per your balance sheet, yearly reports, and profit and loss statements.
Fundamental Roles of Bookkeeping
Bookkeeping is the key process to running any business successfully, with maintained financial records based on daily transactions. We have listed a few main functions of Bookkeeping.
Bookkeeping helps business managers maintain and complete their payroll-related tasks and operations.
Help business managers post debits and credit information.
With daily Bookkeeping, managers can easily track and balance their company's subsidiaries, historical accounts, and general ledgers. Maintaining general ledgers is also a main function of the bookkeepers.
Produce and update invoices in real time.
As we noted above, one of the prominent roles of Bookkeeping is to record your financial transactions to help business owners handle their finances.
Accounting & Bookkeeping Workflows in QuickBooks Application
The QuickBooks application is known for handling the bookkeeping and accounting operations and helping business managers seamlessly maintain their financial workflow. Now, both the accounting and bookkeeping processes comprise different workflow features in the QuickBooks application. Let's have a look:
Accounting Workflows in QuickBooks
Creating and emailing invoices to clients and customers.
Receiving and recording payments for invoices in QuickBooks.
Customizing reports and estimating based on profit and loss statements.
Manage items and inventory with deep analysis of the cost of goods sold and in-stock quantity.
Creating bills and assigning expenses.
Maintaining customer databases with real-time information.
Bookkeeping Workflows in QuickBooks
Automatically track and manage your company's sales transactions.
Maintain a record of your clients, customers, vendors, and inventory information.
Another bookkeeping workflow is to record and categorize the transaction information into financial account data in QuickBooks.
In QuickBooks, the general ledger records all your business activities.
Summarizing Everything..!
We hope you have learned about accounting and bookkeeping processes with this insightful blog post. However, if any query or confusion is bothering you, you can freely approach our QuickBooks professionals via Live Chat Support. Our experts will share their expertise to make you understand everything in detail.