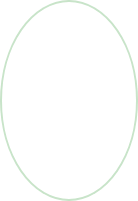 Bookkeeping
The digital era has brought endless opportunities to earn money online. If you are good at playing with numbers and keeping things well organized, then surely starting a bookkeeping business is a perfect choice for you. The ever-demanding business area needs a little cash to start it from scratch.  However, how To start a bookkeeping business in 2023 is not an easy task. It requires a lot of planning. Let us figure out the entire process of starting a bookkeeping business from scratch with no experience.
What Does a Bookkeeper Do?
A bookkeeper is an inherent part of any business operation. It is the most thriving job that assures that all the financial transactions are kept correctly as per the law. Most companies hire bookkeepers to manage and organize their financial transactions. The bookkeepers help businesses produce the most critical financial statements, such as balance sheets, profit and loss statements, and more.
However, keep in mind that bookkeepers are different from the accountants. You do not require any professional degree to become a bookkeeper. The bookkeepers can not perform the audits just like the certified public accountants. Also, they can not handle the taxes, just like the accountants.
The Services of Bookkeeping Include the Following:
Manages the accounts receivables and payable.
Manage the business finances
Generate the financial statements
Help businesses understand their financial statements
Can I Start a Bookkeeping Business with No Experience?
Most of the individuals got stuck with this question. The answer to your question is Yes. Of course, you can start a bookkeeping business with no experience. However, to perform well and stay ahead in the market, you need various certifications. These certificates will help you in providing reliable and quality services to your clients. The errors in bookkeeping can be stressful and can be financially disastrous.
How Much does it Cost to Start a Bookkeeping Business?
Wondering how much a bookkeeping business will cost? Well, if you are the only one and possess a laptop and Wi-Fi internet, then it will not cost you much. You only need to spend the amount on the certifications or on the growth of your business.
However, below, we have mentioned the cost of setting up a bookkeeping business, as per the survey.
The minimum start-up cost for a bookkeeping business is $62
The average start-up cost for a bookkeeping business is $12,272
The maximum start-up cost for a bookkeeping business is $23,259
Check List to Start a Bookkeeping Business in 2023
Running a bookkeeping business is not about having the technical skills of finance balance sheet. It is far more than that. Usually, it involves understanding the ongoing trends of the market, having the proper knowledge of your client's competitors, and understanding the potential needs and requirements of your clients.
Below, we have provided the necessary traits to start the bookkeeping business.
Step 1: Create a Business Plan
Just like any other business, running a bookkeeping business needs a proper business plan. The right business plan will help you get on the right foot. A good business plan not only clarifies your business goals and objectives but also helps you in getting the right funding. Normally, a strategic business structure includes the following:
Business strategies and description
Competitive analysis
Organization and structure
Operating plan
Sales and marketing strategies
Financial plan
Technology stack
Step 2: Pick a Business Name and Register your Business
Once the business plan is ready, you need to provide a unique name to your business. Naming the business is essential as it appears on all your documents, paperwork, and contracts. It also helps your clients in connecting with your brand. While naming the business, make sure the name is unique, and no other business is using the same name. Otherwise, you might face legal charges.
The next step is to register your business. It is important to register the business in order to offer the legal services in your state. Generally, you can register your business as:
sole proprietorship
partnership,
corporation
LLC
Step 3: Identify the Target Market
In order to start your business, it is important to identify your target market. The proper research will help you in identifying your potential customers. Also, proper market research will help you in uncovering a particular niche or the service you are offering. Whether it is the medical industry, tech start-ups, or restaurants, each niche has its own unique characteristics. Henceforth, the proper assessment of the market will provide a strong foundation for your business.
Step 4: Pin Point the Services You Will Offer
Once you have obtained all necessary certifications, it is important to categorize what services you will offer to your client. After categorizing the offered services, the most important process is to decide the service charges. Deciding what to charge from your clients often requires a lot of research. Talk to people and business persons, or check the business websites such as work to set the price of your services.
Step 5: Get Proper Funding and Right Insurance
Getting the proper funding for your business helps in the survival of the business. Seeking funding from the bank or the investor will help the potential lenders understand your business in a much better way.
Getting your business insured is the next step. Good insurance protects your business from various issues. Usually, the insurance policies are categorized as Business Owner's Policy, Business Property Insurance, Workers' Compensation Insurance, Professional Liability Insurance, and General Liability Insurance.
Step 6: Invest in a Good Bookkeeping Software
Getting proper bookkeeping software is the most crucial part of your business. There are various bookkeeping software available in the market, such as QuickBooks, Sage, and Xero. Deciding the right software can be an overwhelming task. The below-mentioned points will surely help you in deciding which software tool to use.
Payroll software or provider
Client software
Bookkeeping/accounting software
Practice Management Software
Electronic File Sharing
Step 7: Develop a Marketing Plan
You are about to reach the finish line of how to start a bookkeeping business with no experience. Develop a proper marketing plan to market your business. A proper market and research plan will help you in achieving your business goals.
Step 8: Deliver Your Work
Voila! You have reached the last stage of running a bookkeeping business. After your hard work, you have got your first client. Deliver high-quality work without any delay. The high-quality work delivery will assure that your client will not leave you.
Related Page: Difference Between a Bookkeeping And Accounting
Is Starting the Bookkeeping Business Right for You? The Bottom Line
Starting a Bookkeeping business might attract you. It requires no prior experience or certifications to start the business. However, it comes with its own unique challenges or barriers. We have explained all the traits of starting a bookkeeping business in 2023. You can always get in touch with our professionals if you have any doubts.