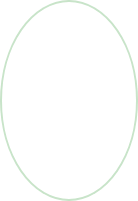 Accounting
On the one hand, there stands Outlook, which is like a personal manager as it enables you to manage your emails, contacts, calendar, and other important information. On the other hand, there is QuickBooks Desktop that helps people regulate their finances or accounts related to customers, vendors, and users. They both get used in their respective domains by most people. 
If you go ahead with Synchronizing these two aspects, i.e., Outlook with QuickBooks, you can save more effort and time and increase productivity. In this article, you can learn about the benefits of syncing Outlook Contacts with QuickBooks Desktop and the Synchronisation procedure. 
Let's not go directly on the Sync Outlook Contacts with QuickBooks, but prior, here is an introduction to MS Outlook given for those who don't know how to use it and what it is. 
Brief of Microsoft Outlook
Microsoft Outlook is a software of the Microsoft Suite with various traits. You can do multiple office tasks such as emailing, client management, and building relationship. Most people prefer to use the application because of their traits and Interface. The reason for being famous for this application is that it comprises of Microsoft Exchange Server & SharePoint Server. It helps them to do many things like Coordinate meetings and emailing. 
Recent Post – QuickBooks Error Code 6129
Highlights about Microsoft Outlook
Microsoft Outlook is equipped with some optimized features for security that guard your mail against hackers.

If you are using Microsoft Outlook, you can completely rely on the collaborative platform of Microsoft, known as SharePoint.

The quality of Microsoft Outlook to go well with Microsoft Exchange Play, makes this everyone's first choice among all other client email software. 

The calendar function of MS Outlook is more crucial than the email aspect. In many instances, all the big firms and companies use the calendar feature more than email. 

You can increase the quality of connectivity with each other while using MS Outlook. 
Advantages of Sync Outlook Contacts with QuickBooks Desktop
There are several benefits available when you Sync Outlook Contacts with QuickBooks Desktop. These are as follows:
Through this, you can have all your contacts organized and updated. By this, you can't have any of the contact in your data obsolete. 

You can have all the information under one roof at your fingertips, and through this, you can manage your relationship with the customers in a better way. 

Keep track of every contact you have in one place without any disturbance. In this way, you can prevent yourself from spending too much of time.
Microsoft Outlook is quite different from other applications and has numerous aspects for its users. Here is a list of all the possible characteristics of Microsoft Outlook with QuickBooks is specified here. 
Work Offline as there is no need for Internet

Clear relation of Inter-communication

Modified contacts

Shortcut Keys

Inbox clean-up tool that works automatically

Feature to track

Availability of customization in the calendar

The quick and smooth functioning of Email. 

Great social connectivity.
What is Sync Outlook Contacts with QuickBooks mean?
Most people merge their Outlook with QuickBooks for email purposes. And if you also have the same thought, there is an urgent need to exist somewhere to sync your contacts. Besides the QuickBooks Integration Manager tool, QuickBooks Integration Manager tools can also let access to the QuickBooks Data after it merges. You can fetch the details like credit card information, contact details, and other necessary details about the customers. 
Complete the process of Sync Outlooks Contacts easily as the procedure is convenient. You don't need to manually add contacts when you sync your Outlook with QuickBooks. If you sync your Outlook with QuickBooks, then it is a smart move that you check the contacts for once. In case you want to know more, please review the article once. 
Procedure to Sync Outlook Contacts with QuickBooks Desktop
If you feel the need to sync your contacts with QuickBooks Desktop, then you are at the right place and time. As we know, the procedure to sync Outlook contacts is very easy, as everyone can implement it. But before starting the procedure, you all have to know that merging Outlook Contacts isn't possible if you have Microsoft Outlook 2010. 
First Alternative: Get or download QuickBooks contact Sync Tool
Downloading this tool is easy and simple. And to increase these aspects, we are stating the steps for the same in detail. Execute these steps:
Download the QuickBooks Sync tool from the official website of Intuit. 

To confirm and register the tool, you must enter your email address. 

Sit back and relax for the pop-up that will come on your screen of the downloaded file. If the pop-up didn't come up, reach your system's " Downloads " and try to spot ContactSyncSetup.exe.file.
Second Alternative: Start the Installation of the QuickBooks Contact Sync Tool to merge Outlook with QuickBooks
Cancel or close all the open tabs of any random company file along with the application of QuickBooks Desktop. 

After this, you need to take your cursor to the Contact Sync Setup file and have to double-click on it.

A new option will pop up, and all you need to do now is click on Next repeatedly. 

The License Agreement p

age is the new thing on your screen, and you must click Next. 

Choose the location in your system where you want to install this tool and proceed further by clicking on Next. 

The "Install" button is the next stop where you need to stop your pointer from clicking on it to proceed with the process. 

Once you get finished with the installation, make sure that the tool has given the right to fetch the customer and user data from QuickBooks. 
Third Alternative: Commence the process of Synchronising the contacts
This procedure goes ahead after opening both QuickBooks and Outlook together.

Form a backup of all of the QuickBooks files and Outlook contacts. 

Reach the option of Synchronizing contacts in Outlook and click on it. 

Now, do as the prompts appear on the screen and map your contacts. 

Select "Allow this application to read and modify this company file". 

Now, to save all the changes you made, press "OK".
Winding it up..!
Going through this article, you will understand and feel that synchronizing MS Outlook contacts with QuickBooks Desktop has multiple features. It will save you a lot of time and can increase your productivity. Through this, you can also manage your customer relationship. You can implement the directions in this write-up to settle the query, i.e., how to connect Outlook with QuickBooks. If you didn't understand anything or have any questions, you can contact BizBooksAdvice experts without hassle.